<< Back to True Stereo Convology XT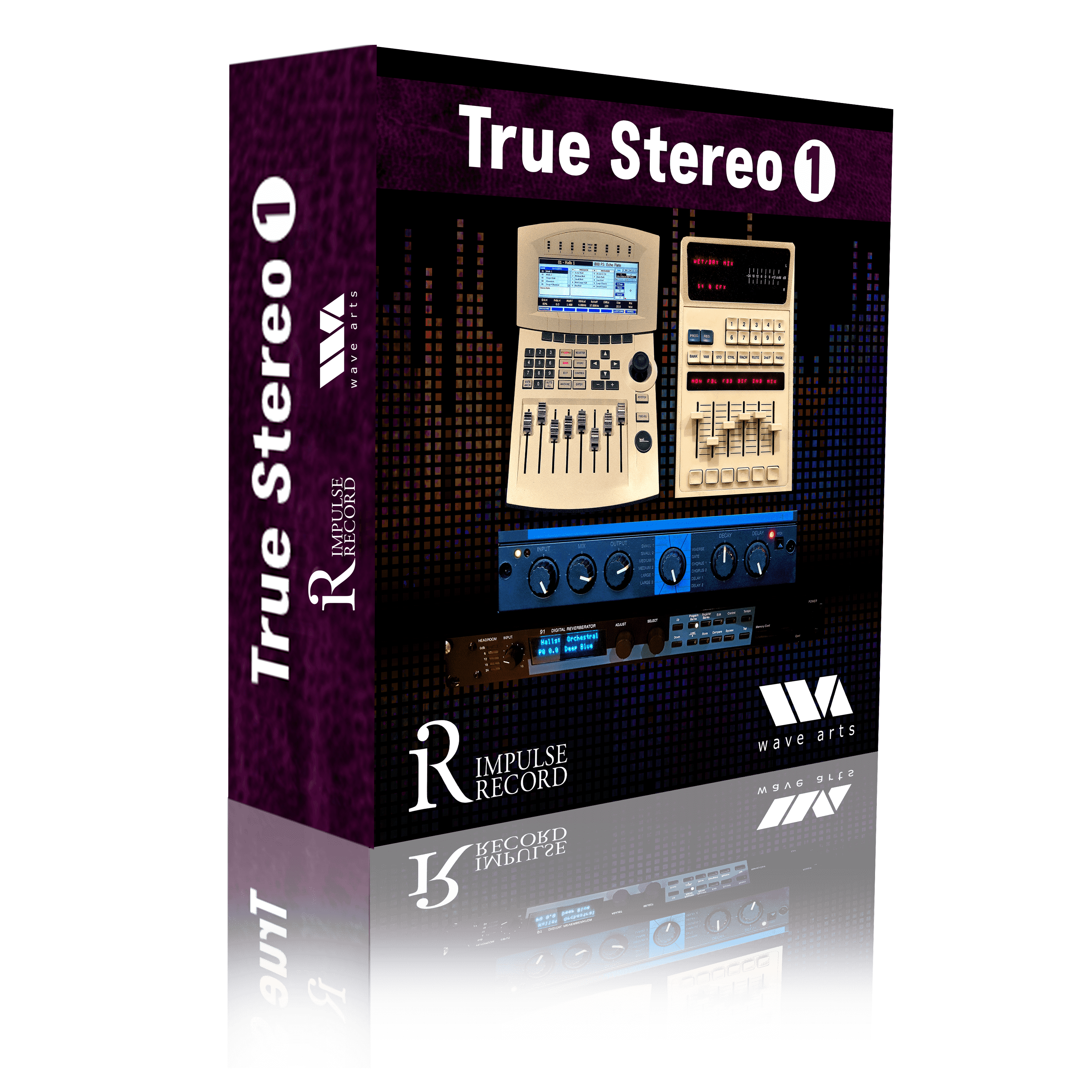 List Price $89.00
You Save $20.00
Your Price $69.00
This Library Contains:  193 IRs over 700 Megs and Contains
960L – 34 responses, 85M
480L – 30 responses, 88M
PC-91 – 63 responses, 225M
LXP-1 – 66 responses, 304M
total: 193 responses, 702M
The True Stereo 1 library contains samples of some of the finest digital reverbs ever created. As with our traditional library content, all of these vintage DSP reverb files, are all recorded at 24-bits, 96 kHz.
These preset names are derived from the original unit presets. Like our stereo Convology XT library, Impulse Record worked with studios from around the world and partnered with those studios with a track record of quality, with understanding and knowledge of not only convolution reverb, but knowledge that we could use to incorporate within a first class True Stereo Library. As with our traditional Convology XT libraries, most of these units sampled have been used with many legendary artists.
While some go to extreme and in some cases obscene file sizes and sampling rates, only to bog down end user resources and RAM,  we have maintained the ratio between undeniable quality and incredible efficiency.  That's not easy to do with True Stereo as the files are really double in size.
As Convology XT continues to grow, one of the areas we have been focusing on has been True Stereo.  In large part, this is because of a large and ever increasing user base that has been asking for it – and for good reason.  It's an amazing library!  The True Stereo files captured in this library are more than stunning, they're some of the best, if not the best, you'll ever work with!  (True Stereo 2 Found Here)
960L was released in 2000 with a frequency response of 20Hz – 40kHz.  The 960L was the 480L on steroids.  Very cinematic oriented with four stereo pairs of 24 bit/96kHz AES/EBU Digital I/O.  It was huge then and still is.
480L was released in 1986 and quickly became "the unit" to have.  Of course it costs a few bucks too.  It truly was the ultimate of studio and engineer's choice reverb to use.  It's iconic algorithms can be heard on numerous 80s and 90s records – and really beyond, including today.
PC- 91 is one of the later PC- units designed and built in the PC- class with superb reverb.  The original unit consists of 9 banks of 50 presets for a total of 450 presets. (not all included in this library)   The frequency response of this unit is 10Hz – 20kHz.  Sampling Frequency:  48 kHz
LXP-1 Has 16 reverb presets and was designed in the 1990s.  A half rack unit and was affordable at the time.  Prior releases included many of the iconic DSP units released by this renown company.  The company eventually being sold, still maintains a huge presence in the recording industry.