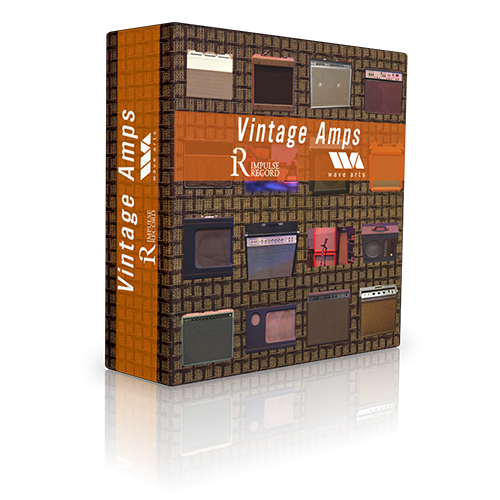 List Price $69.95
Your Price $49.95
You Save $20.00
Vintage Amps – 17 Different Amps – 130 Files – 152 megs
The Convology XT Library of Vintage Amps is really second to none, with 17 different physical vintage amps being sampled.
Vintage amps and cabinet impulse response files, in general, tend to be an EQ response rather than a spatial response, although,
many of these amps came with spring reverb units with all of those being sampled, in this library, along with Tone Control, Bass,
Treble, Mid with varying intensity, etc. Vibrato and Tremolo are generally handled through software emulations, rather than
impulse response capture by the nature of those functions, much like Chorus and Flange are real time processing based and not
recorded over a set period of time, like a reverb or delay is. In other words, a reverb or a delay is not finite (there's a
start and there's an end) and so the impulse response can be taken within an "acoustical snap shot" from start to finish.
This library is full of prized amps made popular through the years by many legendary guitar players and also includes rare and
creative gems not seen in most library offerings.
These cabinet impulse response files, coupled with many built in vintage spring verb units, is truly one of a kind.
A special thanks to our friend Brent who made this section of the library possible.