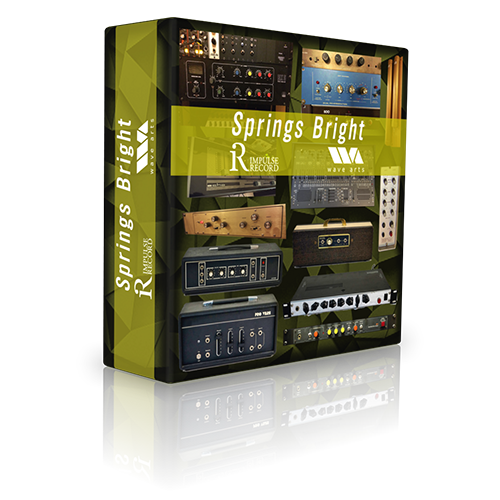 List Price $34.95
Your Price $24.95
You Save $10.00
Springs Bright Vintage Reverb – 13 units – 45 Files -136 megs
111B
AcVerb
2600
Austrian – 5
Austrian – 10
Ka 710
XL-121
CSR
Tele
TR-2
UniV Pro
ValveV
Vest RV-1
Sampled in 6 Different Countries including: Britain, Canada, Netherlands, New Zealand, Scotland, USA. Numerous springs that
include Mono, Stereo, EQ'd and Hybrid Versions.
If you want that 50's and 60's vintage spring sound, you'll want to apply one of our mono oriented springs and we have a number
of those where multiple units were sampled and then run in tandem for stereo effect.
Many classic bright sounding springs have been included in this section of the vintage springs library.  Both the Boingy Springs and Warm Springs libraries contain a host of colorful and classic vintage springs vibe sound.
Many pieces of gear listed have been used on major recording artists, albums and Grammy productions.